CHUZENJI KANAYA HOTEL
Traditional gourmet dishes
handed down
through the ages
A depth of flavor nurtured by history.
Enjoy a blissful moment at a restaurant with an open plan that enhances the mood of a resort.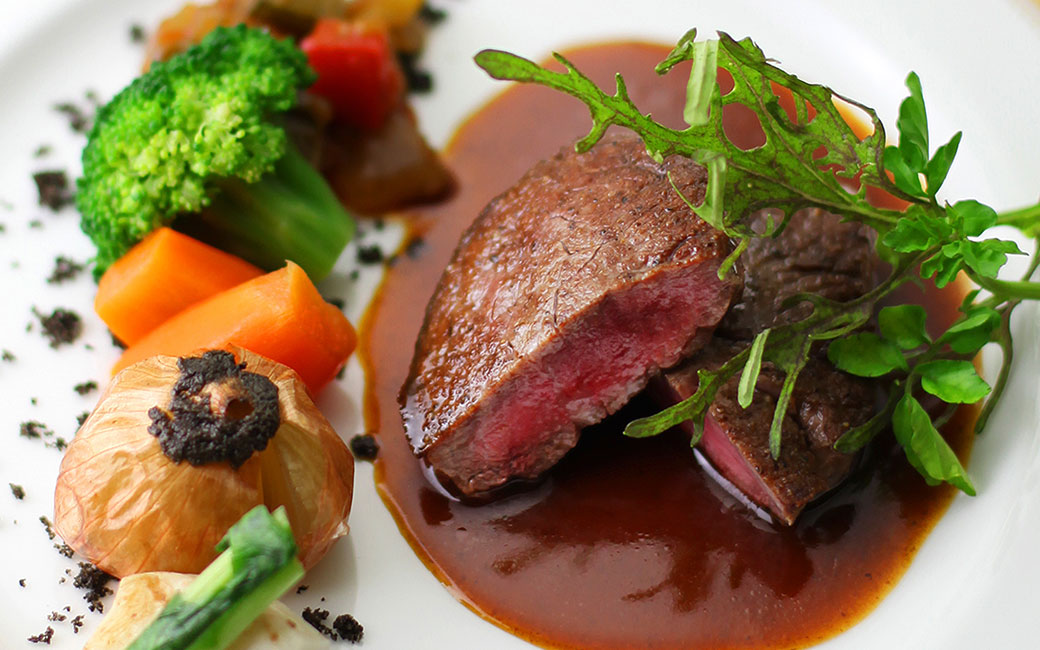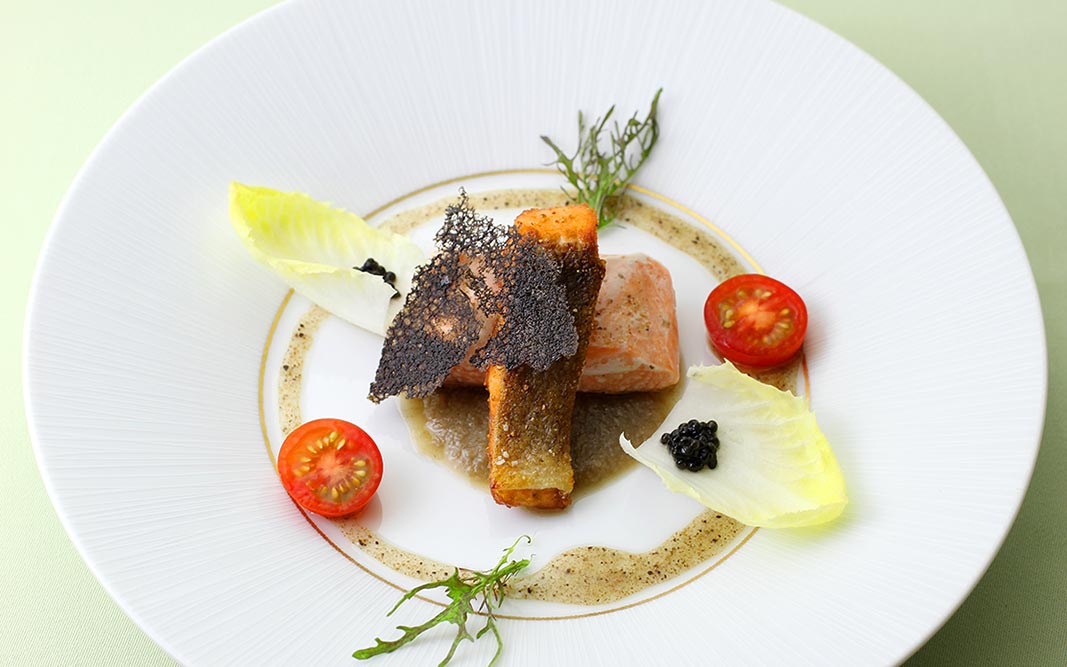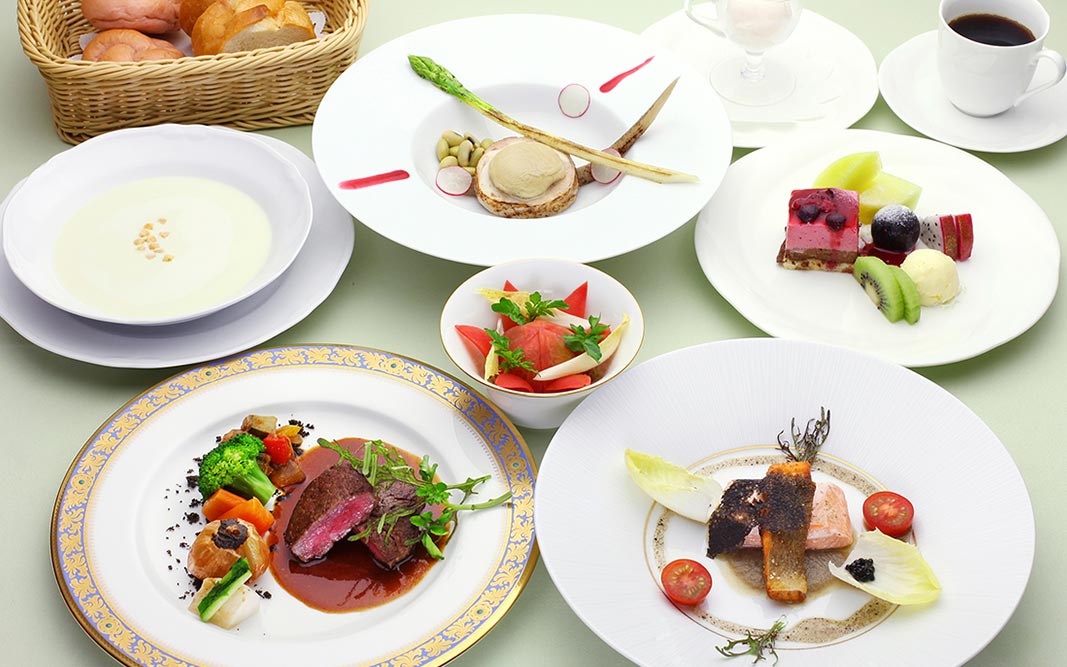 MIZUNARA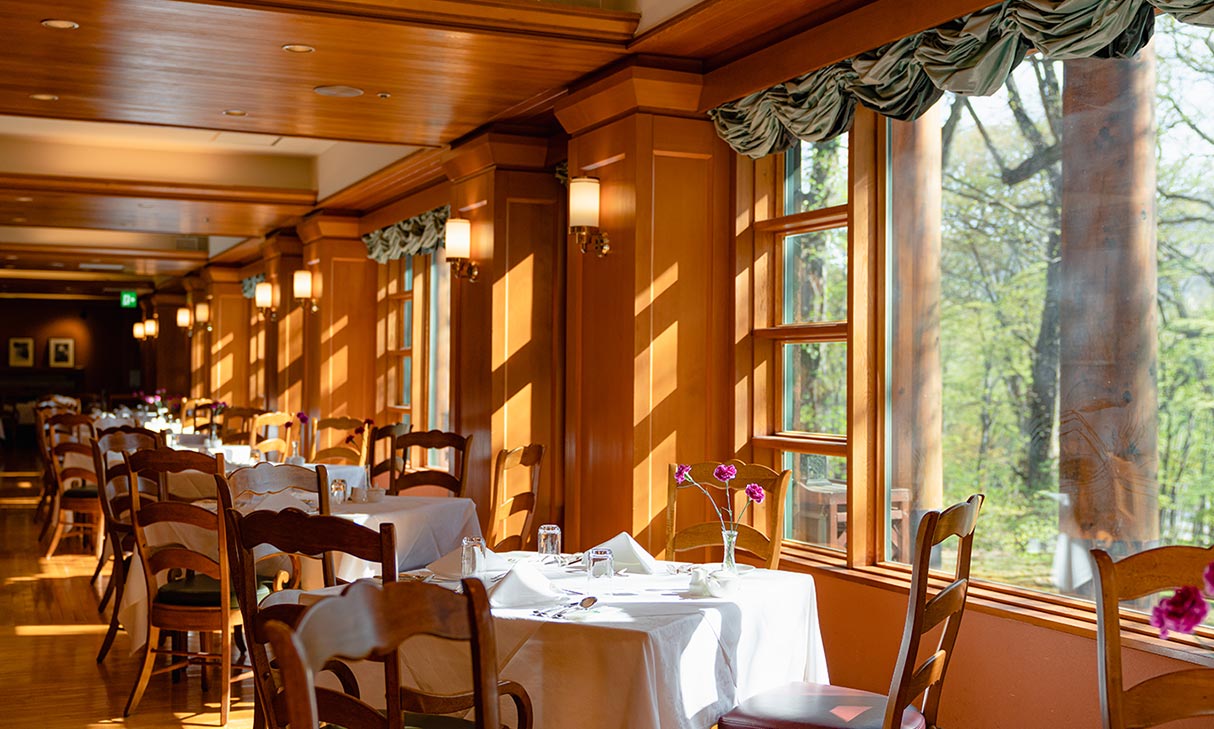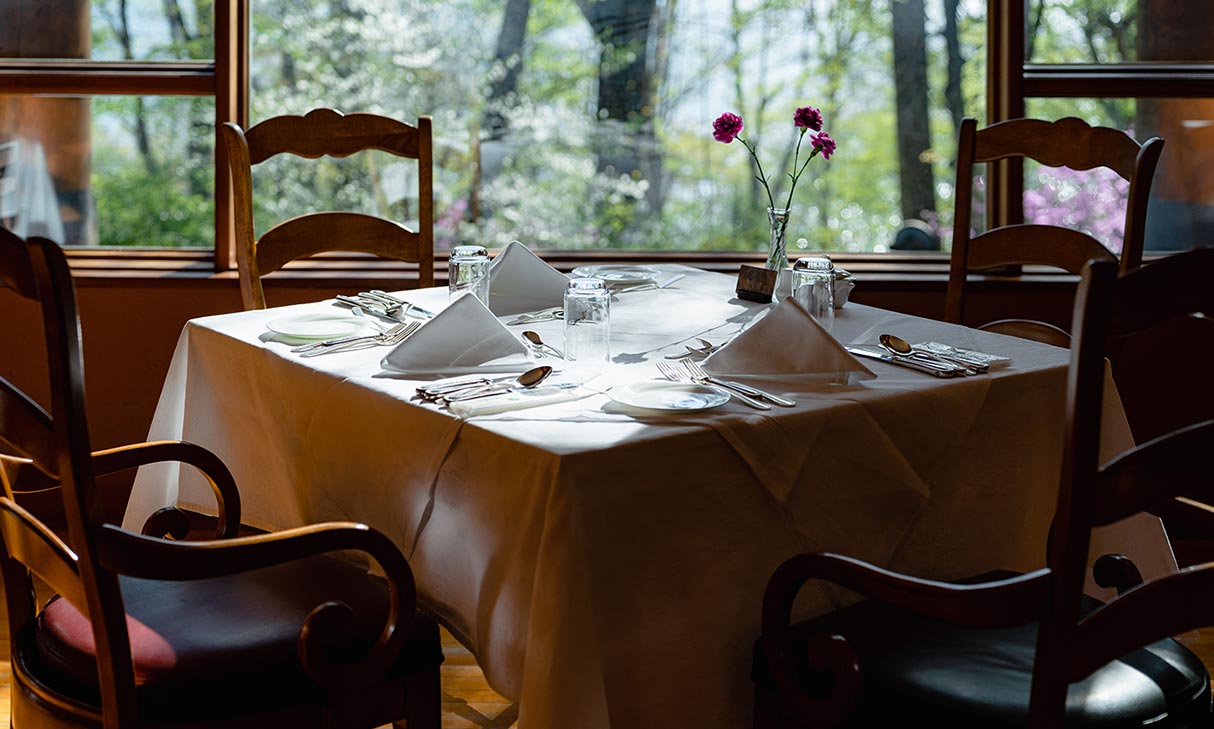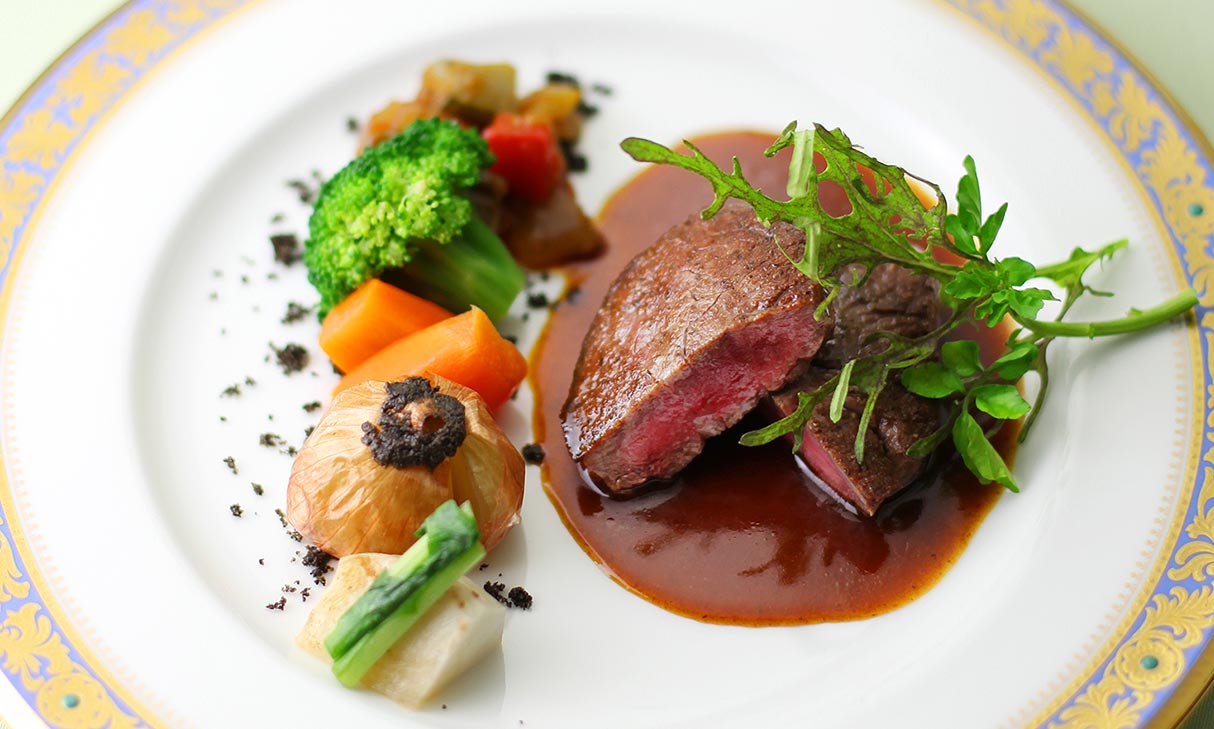 Taste traditional dishes
while gazing at the lake
The dining room "Mizunara" is characterized by a large window facing Lake Chuzenji. Guests can enjoy Kanaya Hotel's traditional dishes while admiring Okunikko's nature and wild birds throughout the four seasons.
INFORMATION

Business hours
Breakfast 7:30〜9:30(L.O.)
Lunch 12:00〜14:00(L.O.)
Coffee shop 12:00〜14:00(L.O.)
Dinner 18:00〜20:00(L.O.)
*Business hours may change depending on the season.
Location
1st Floor
Other

For more information about the dress code, please refer to the "FAQ".

If you have allergies, please contact us in advance.(+81-288-54-0007)
YUKON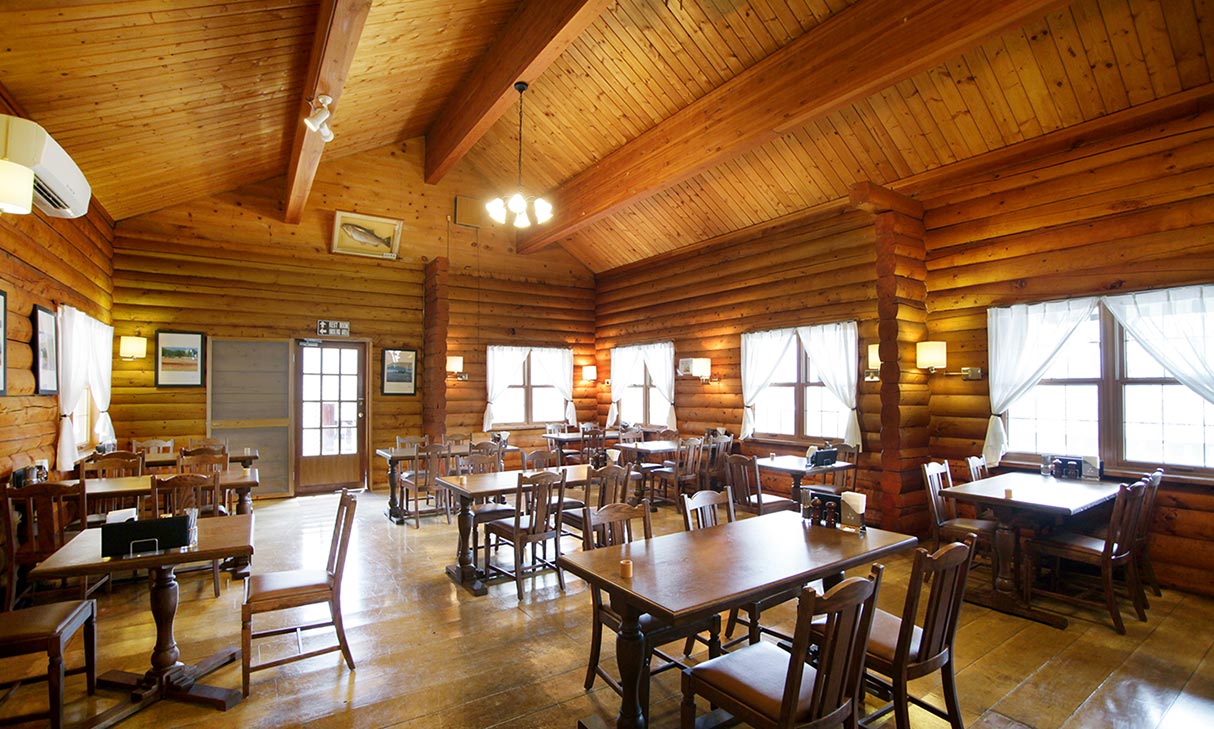 Taste our special meals
and coffee in nature
This is a log cabin-themed coffeehouse located about a 4-minute walk from Chuzenji Kanaya Hotel.
INFORMATION

Business hours
11:30~15:30
15:00(L.O.)
Closed
Open daily
Location
Outside the hotel (on the hotel grounds)